Household Appliances
Professional Clearance
Fridge-Freezer Removal
Ask for a free no-obligation quote
Get A QUOTE
Cambridge Appliance Removals
Disposing of any household appliance isn't an easy task as they can be a very large and bulky. Knowing how to dispose of your old fridge or chest freezer can be a big relief.
We Will Collect - Remove Your Appliance
Cambridge Rubbish Removal will come and collect any item.
Ask for a free quotation the customer always knows exactly what the costs are from the start, there's no hidden charges when you use our services.
Disposing of your fridge or freezer
(Help us look after the Environment)
You need to check if your fridge or freezer contains F gas before you get rid of it.
Some fridges and freezers contain fluorinated greenhouse gas (or 'F gas').
The type of F gas usually found in fridges and freezers is hydrofluorocarbon (HFC) gas.
You should check the instruction manual that came with your fridge or freezer to find out if it contains one of the following:
HFC 134a
HFC 245fa
HFC 3465mfc
F gas fridges and freezers stopped being produced from 1 January 2015.
You can still buy or sell an F gas fridge or freezer if it was made before this date.
The fridge doors may need to be removed due to safety reasons before collection.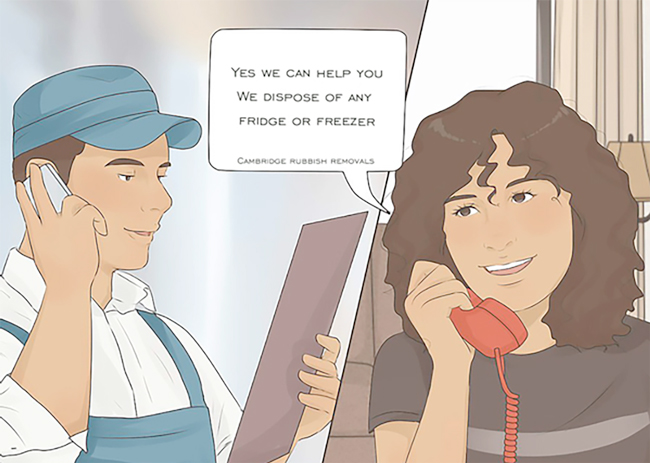 There are 3 legislation acts relating to responsible fridge disposal
Removal of ODS (EC regulation 2037/2000)
All refrigerating units that contain ODS (ozone depleting substances) such as HCFCs and CFCs, should be scrapped in a controlled environment.
There is a fine of up to £2,500 and grounds for prosecution if you fail to comply with this regulation.
We dispose of items in a professional manner and according to all legal requirements.
100%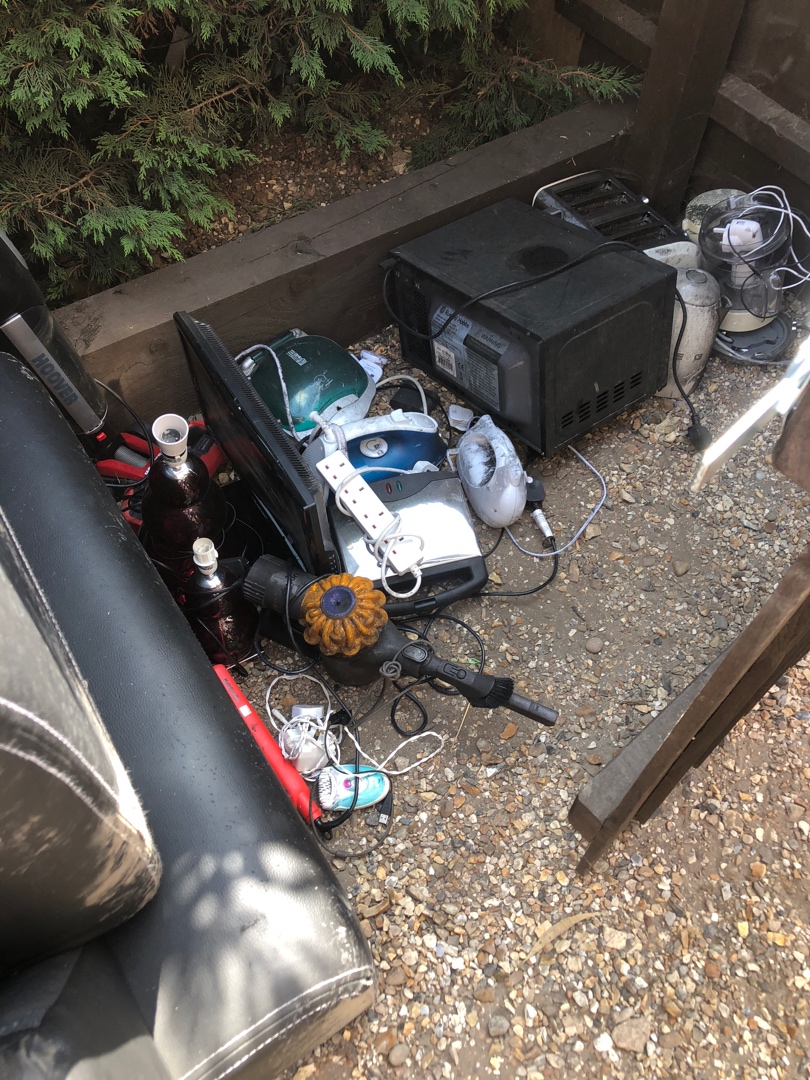 Appliance Removal
Call: 0730 8388 880
Fridge/Freezers
Chest Freezers
Washing Machine
Washer Dryer
Dryer
Dishwasher
Cooker
Range Cooker
Television
Microwaves
Kettle
Toaster
Book your appliance removal today
Call: 0730 8388 880
We can also be contacted via our WhatsApp link - Please give a description, send pictures of your rubbish, state if there are any parking restrictions.
Small Appliances
Kettle
Coffee machines
Toaster
Irons
Food blenders
Medium Appliances
Microwaves
Television
Hoovers
Fryers
Slow cookers
Large Appliances
Washing machine
Washer dryer
Dishwasher
Dryers
Fridge freezer
Cookers
XLarge Appliances
Chest fridge freezer
Range cookers
Others.
Get Your Free Quote Today
About Company
We clear and remove rubbish including most types of garden waste, office rubbish for both domestic and commercial properties, Shop Fitters waste removal, Building waste.
Our clients include housing associations, letting agencies, local council, waste brokers, tradesmen and landlords.